Bulletins
Please note that in order to view a bulletin, you will need to download Adobe Reader if you have not already done so.
Current Bulletin
Previous Bulletins
The cost of producing the weekly parish bulletin is underwritten by our advertisers. If you are interested in advertising, please contact Michelle Jacobs, 253-229-6354.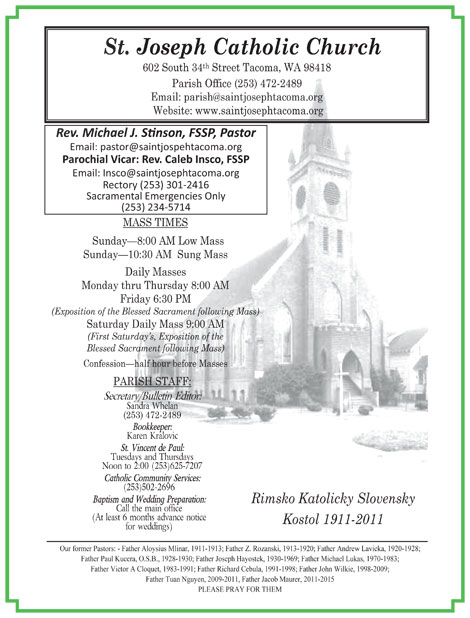 "Whether it be little or whether it be great, it cannot be done without Him without Whom nothing can be done."
~ St. Augustine ~